Saint Martin's goose for companies
All of November
Come to us and experience unforgettable moments full of culinary experiences and team spirit.
Get new energy
Chateau Trnová, just 20 km from Prague-Smíchov, is an ideal place for corporate events with a touch of elegance and comfort. Come with your team and get new energy in our picturesque castle environment.
Inspire your team
We offer you not only space for company meetings, but also a unique opportunity for team building and inspiration. In our castle environment, not only new ideas are born, but also stronger team ties.
St. Martin's menu
We have prepared a festive St. Martin's menu for you, which will take you on a gastronomic journey full of traditional flavors and a modern twist. Our cuisine is known for its quality and originality. St. Martin's goose from our team is no exception.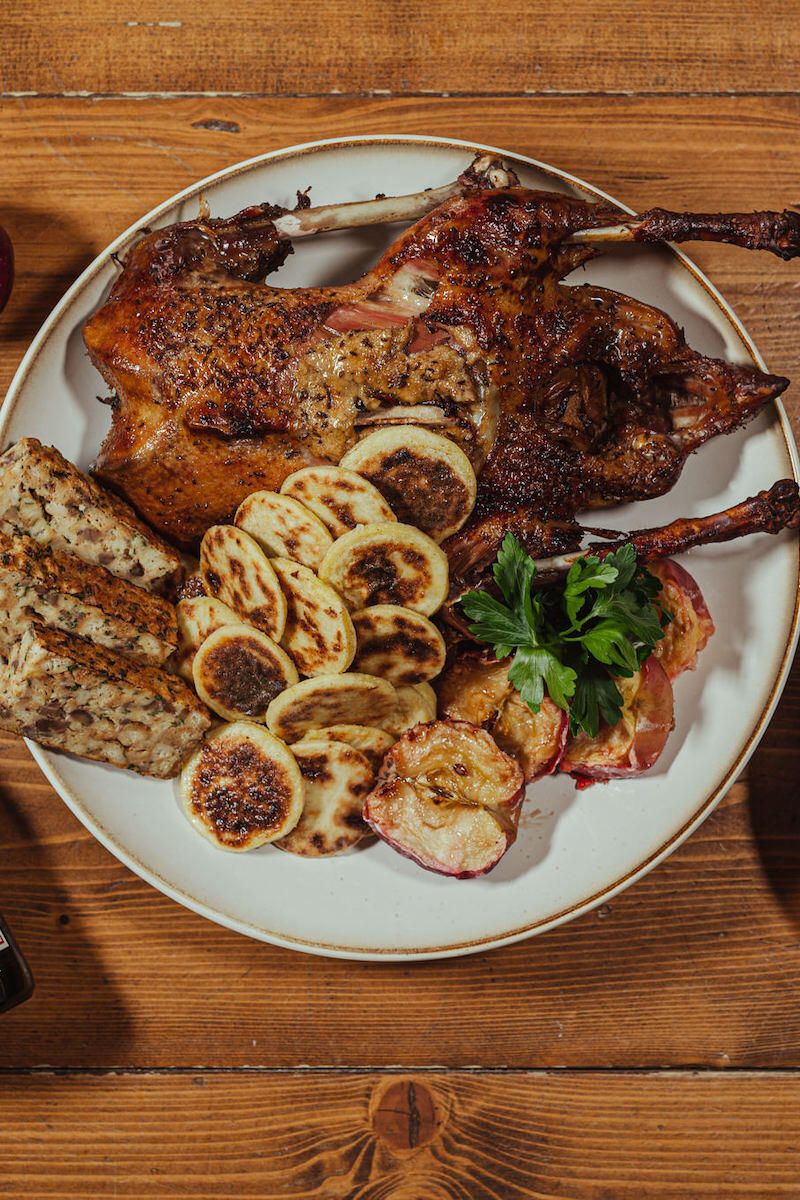 Saint Martin's goose for companies
Get energized and inspire your team at Chateau Trnová. Come and experience the St. Martin's Goose you deserve.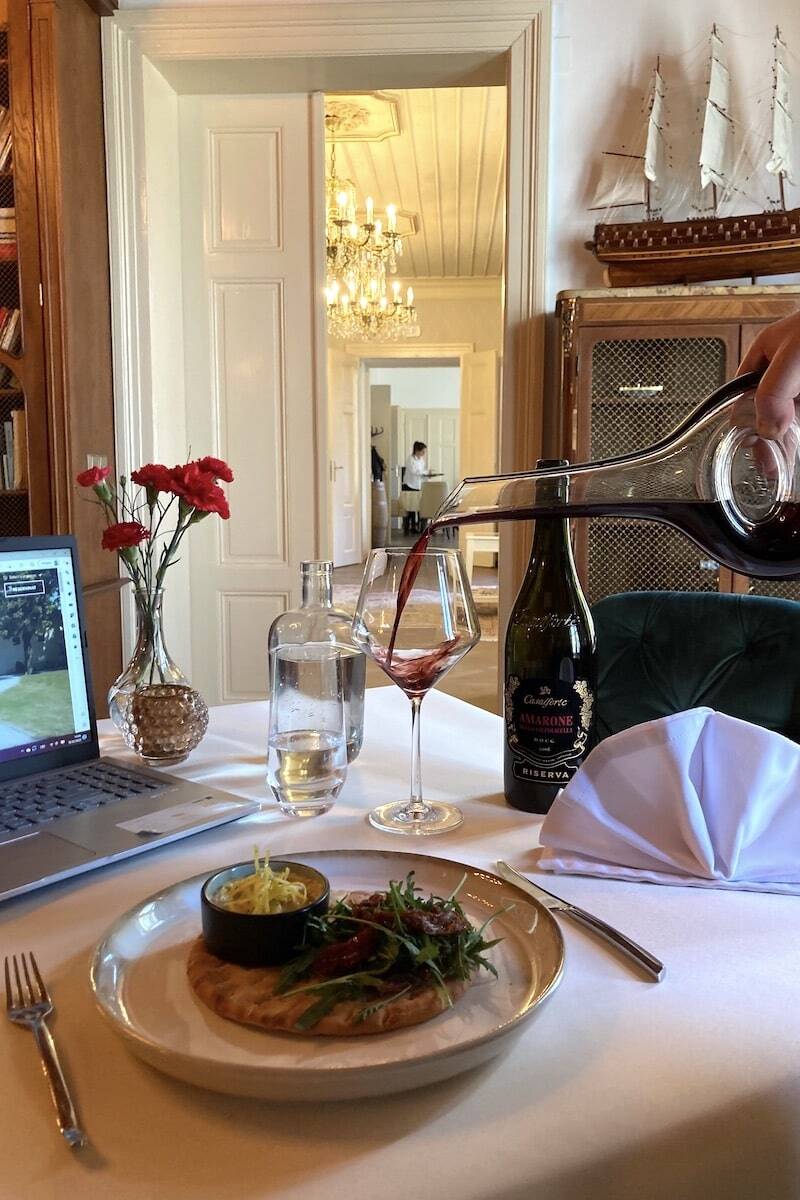 Beverage package for companies
4-hour unlimited consumption of beer, selected wine, coffee, tea and soft drinks.
Beverage package
The drink package at Chateau Trnová offers you unlimited consumption of beer, selected wine, coffee, tea and soft drinks for 4 hours. This package allows you to fully enjoy your gastronomic experience without worrying about drinks.
Chateau Trnová's beverage package experience is ideal for a variety of occasions, including corporate events, celebrations, parties and get-togethers. You can enjoy your favorite drinks and spend a pleasant time in the company of colleagues without having to worry about paying for individual drinks.
We look forward to you.
Saint Martin's menu for companies
4-course menu CZK 990 / person
4-hour beverage package CZK 600 / person
Each additional hour started CZK 150 / person
******************
Appetizer
Shredded Goose Rillettes
with caramelized onions and spicy cucumbers
******************
Soup
Cream Kaldoun
with liver dumplings and noodles
******************
Main course
Confit goose leg with chestnut stuffing,
red cabbage and potato gnocchi
******************
Dessert
Inverted pear pie tarte tatin
with hazelnut ice cream and pear cake
******************
Prices do not include VAT
St. Martin's goose minimum 6 people
Beverage package for at least 10 people
Current company review of Chateau Trnová
"Have a nice day, once again, I would like to thank you for your approach and the opportunity to organize a meeting in Chateau Trnová. We will be happy to come back to you. Satisfaction was in every direction. I think that the colleagues did not hide their enthusiasm. I wish the successful functioning of Chateau Trnová and I look forward to further cooperation.
S pozdravem
Ing. Edita Lahodná, MBA
area manager Berlin-Chemie Menarini
Plan a St. Martin's celebration at the castle
Leave us your phone number and email. We will call you back ourselves.
Write to us at sales@chateautrnova.cz
Or call us at +420 778 742 730
Only 20 km from Prague-Smíchov
Inspire your team in the historic and elegant surroundings of Chateau Trnová