Experience the most beautiful gourmet and tasting moments at Chateau Trnová. Choose for example tasting 5-course menu from our chef Pavel Veltruský. You can look forward not only to a unique culinary experience, but also to quality wine tasting.
Visit the restaurant at the castle
We look forward to seeing you in our restaurant. In addition to the great a la cart menu, we are regularly going to offer you a degustation menu with wine pairing. In summer you can look forward to chateau barbecues and we plan weekend brunches all year round. We provide our own catering for private and corporate events held at the chateau.
Our chef is a top chef - Pavel Veltruský. In recent years, he had worked as an Executive Chef at the Signature Restaurant in Popůvky near Brno. Pavel has an extensive professional career, worked in the three-star Michelin restaurant Waterside Inn in England and as a personal chef of Julie Roberts.
Restaurant opening hours:
Thursday - Sunday 12:00 - 22:00
Contact to the restaurant:
Phone: +420 704 972 501
E-mail: restaurace@chateautrnova.cz
Restaurant Menu at Chateau Trnová
Starters and salads
Smoked salmon, thyme potato pancake, wasabi, sour cream, caviar, lettuce, CZK 290 (4,7)
Beef tartare, home-made french fries fried in duck lard, lettuce, CZK 310 (10)
Punk civiche with citrus, 310, - CZK (4)
Caesar salad with chicken, 260,- CZK (3)
Caesar salad with prawns, 290, - CZK (3)
Soups
Beef consommé from tail, scrambled eggs, horseradish, turkey 165, - CZK (3,9)
Onion soup with balsamic with croutons and goat cheese, 125, - CZK (1,7,12)
Pumpkin soup with fresh creme and bacon 165, - CZK (7,8,9)
Main course
Farm chicken in cream, seasonal vegetables, 390, - CZK (7,12)
Grilled beef belly, mashed potatoes, roasted chanterelles, bordelaise sauce, CZK 480 (7,9,12)
Lamb loin in herb crepe, seasonal vegetables, thyme glaze, CZK 480 (7,9)
Grilled siven with grilled cauliflower, fava beans, sun-dried tomatoes, CZK 390 (4,7)
Rabbit meat, pointed cabbage, cider, white balsamic vinegar, wild broccoli, marjoram glaze, CZK 450 (1,3,7,9)
T-bone steak, 190,- CZK / 100g (7)
Dry aged T-bone steak from Klouda farm in Moravia. Served with grilled vegetables, onion butter, veal glaze, shredded salad and baked new potatoes.
Preserved goose leg, red cabbage, chestnut stuffing, potato loins 560, -CZK (1,3,7,9)
Leg of deer, chestnut stuffing, red cabbage, parsnip puree 480, -CZK (1,3,7,9,12)
Desserts and cheeses
Selection of homemade ice creams and sorbets, CZK 50 / scoop (3,7)
Variations of farm cheeses 100g, 190, - CZK (7)
LIST OF ALLERGENS - Cereals containing gluten - 1; Crustaceans - 2; Eggs - 3; Fish - 4; Groundnuts (peanuts) - 5; Soybeans - 6; Milk - 7; Nuts - 8; Celery - 9; Mustard - 10; Sesame seeds (sesame) - 11; Sulfur dioxide and sulphites - 12; Lupine - 13; Molluscs - 14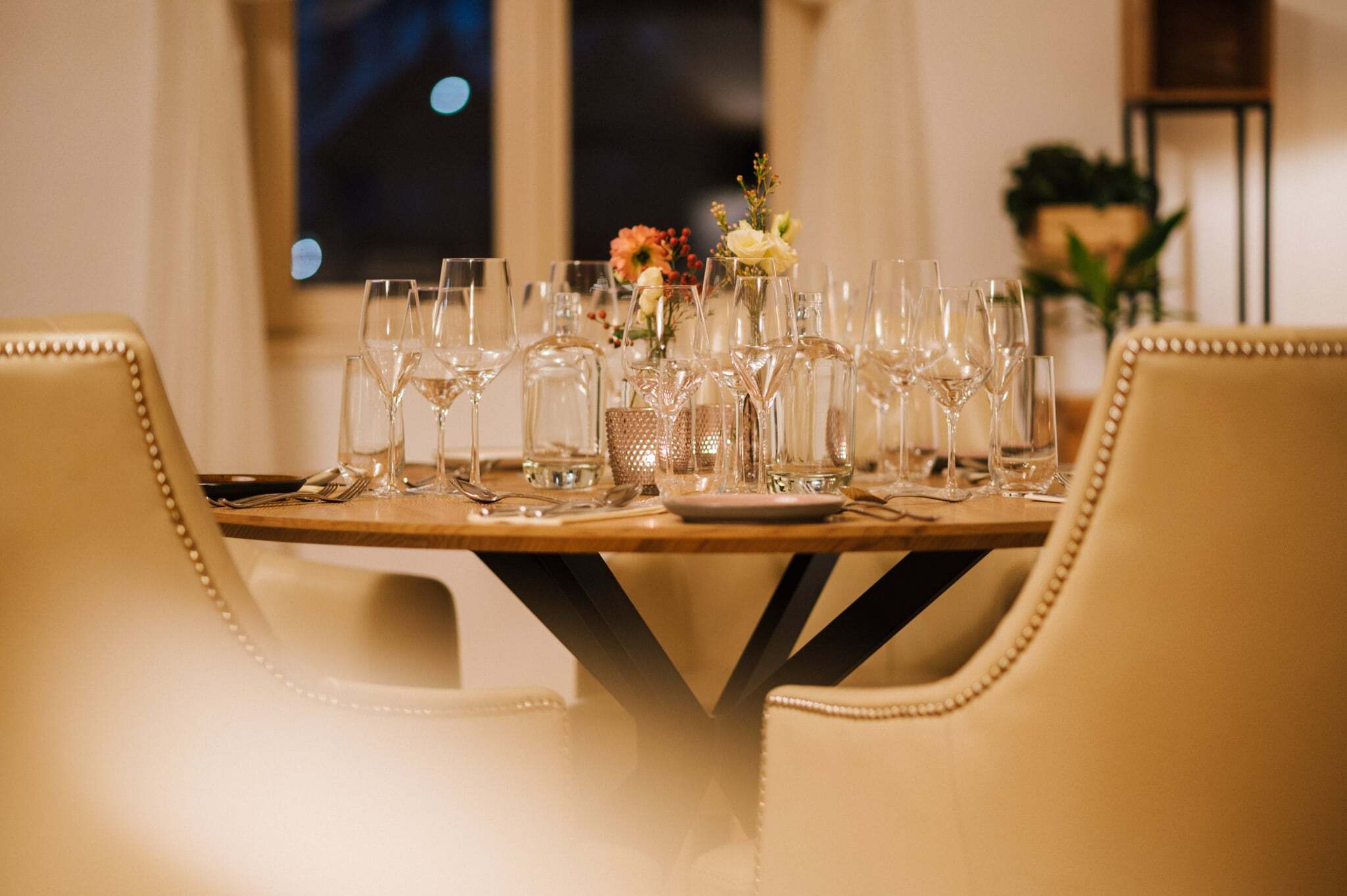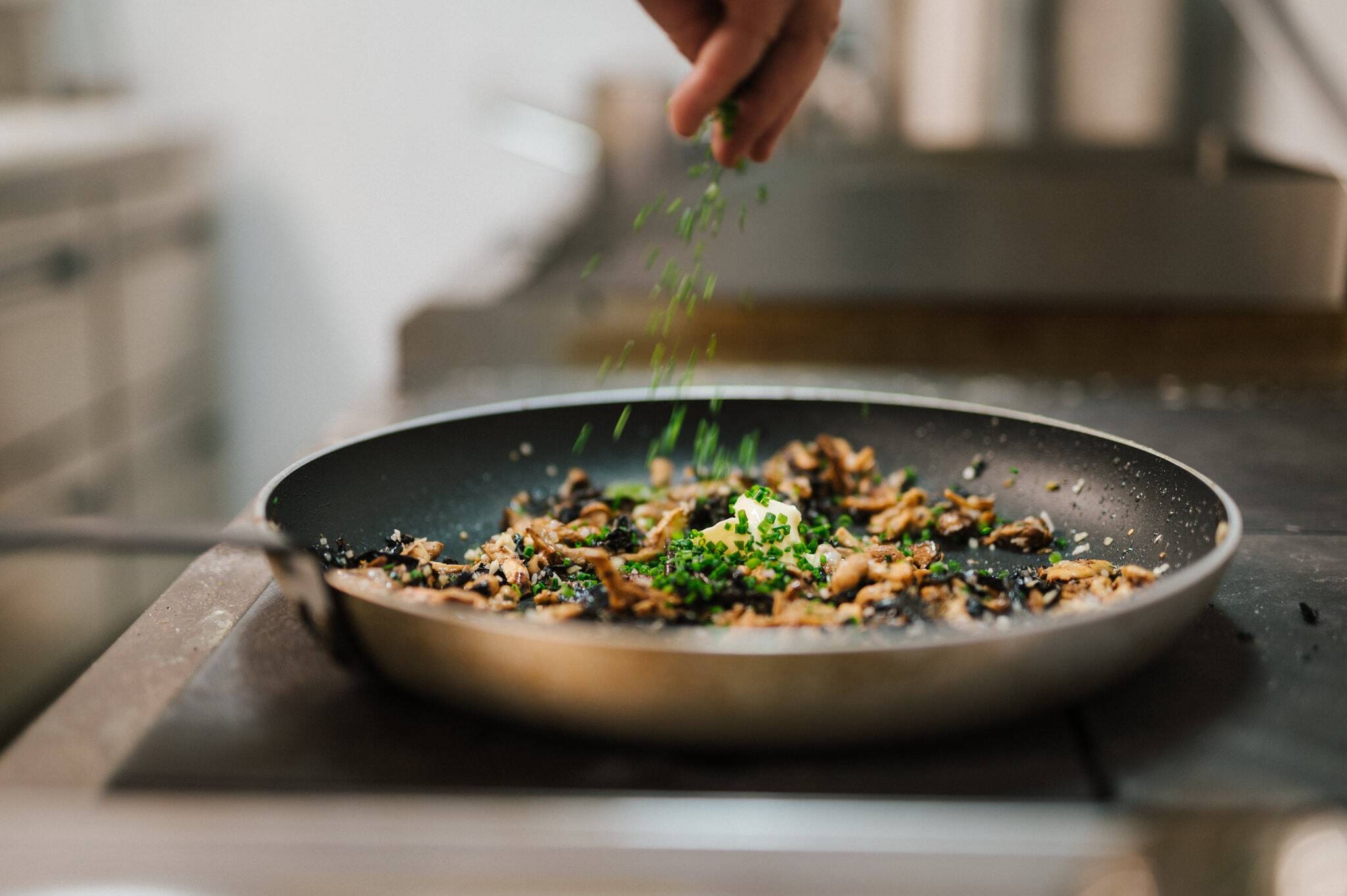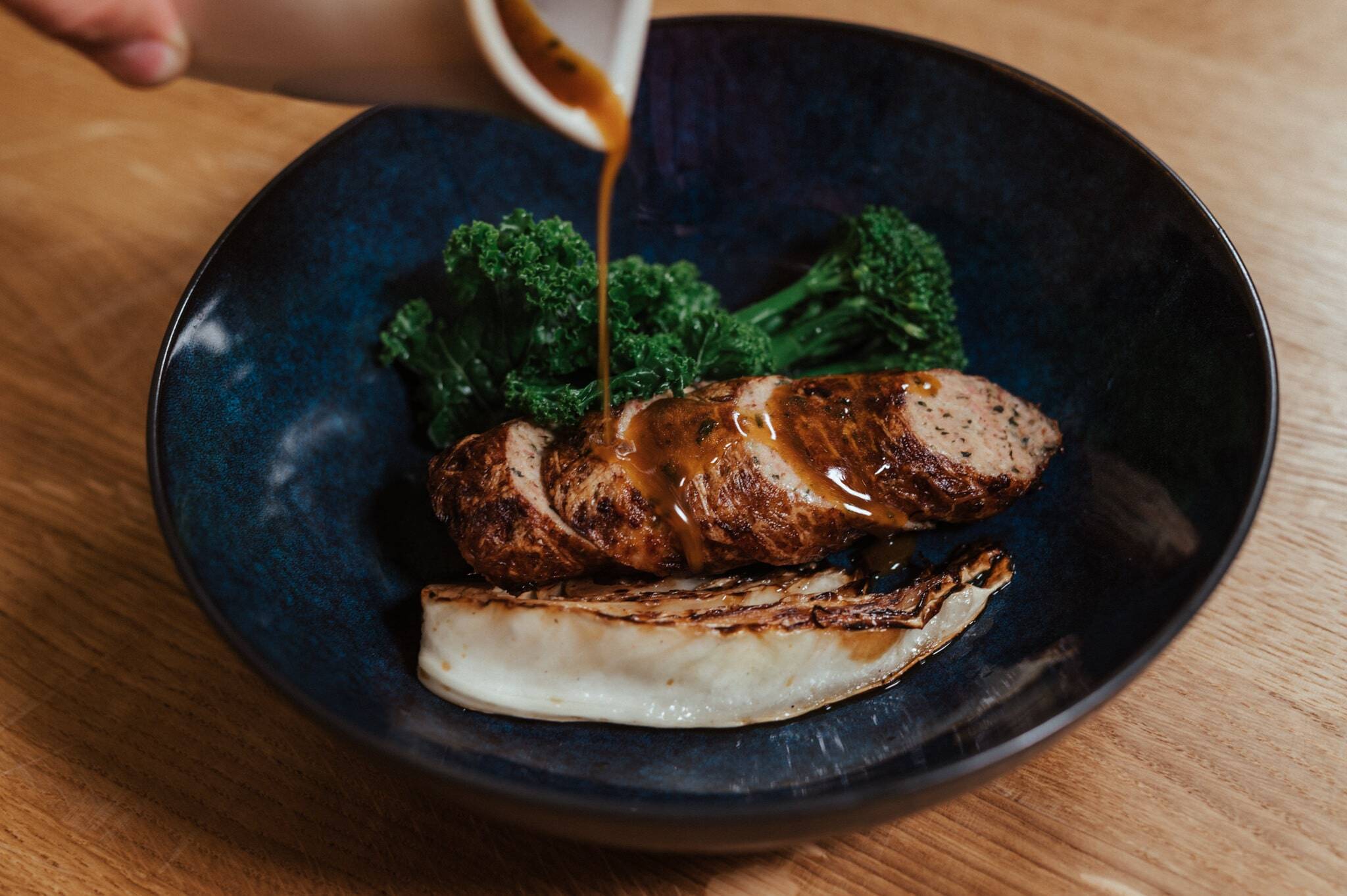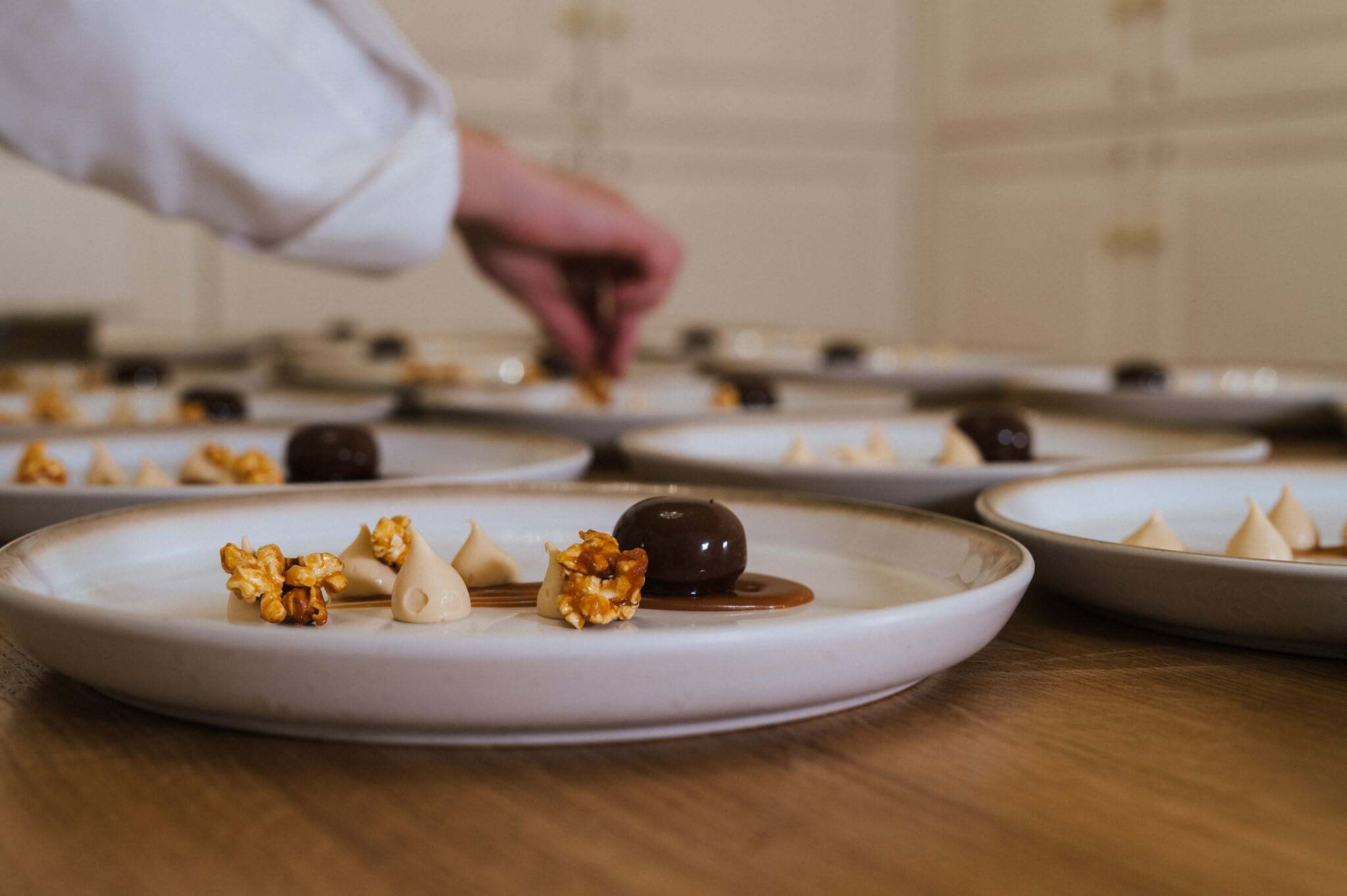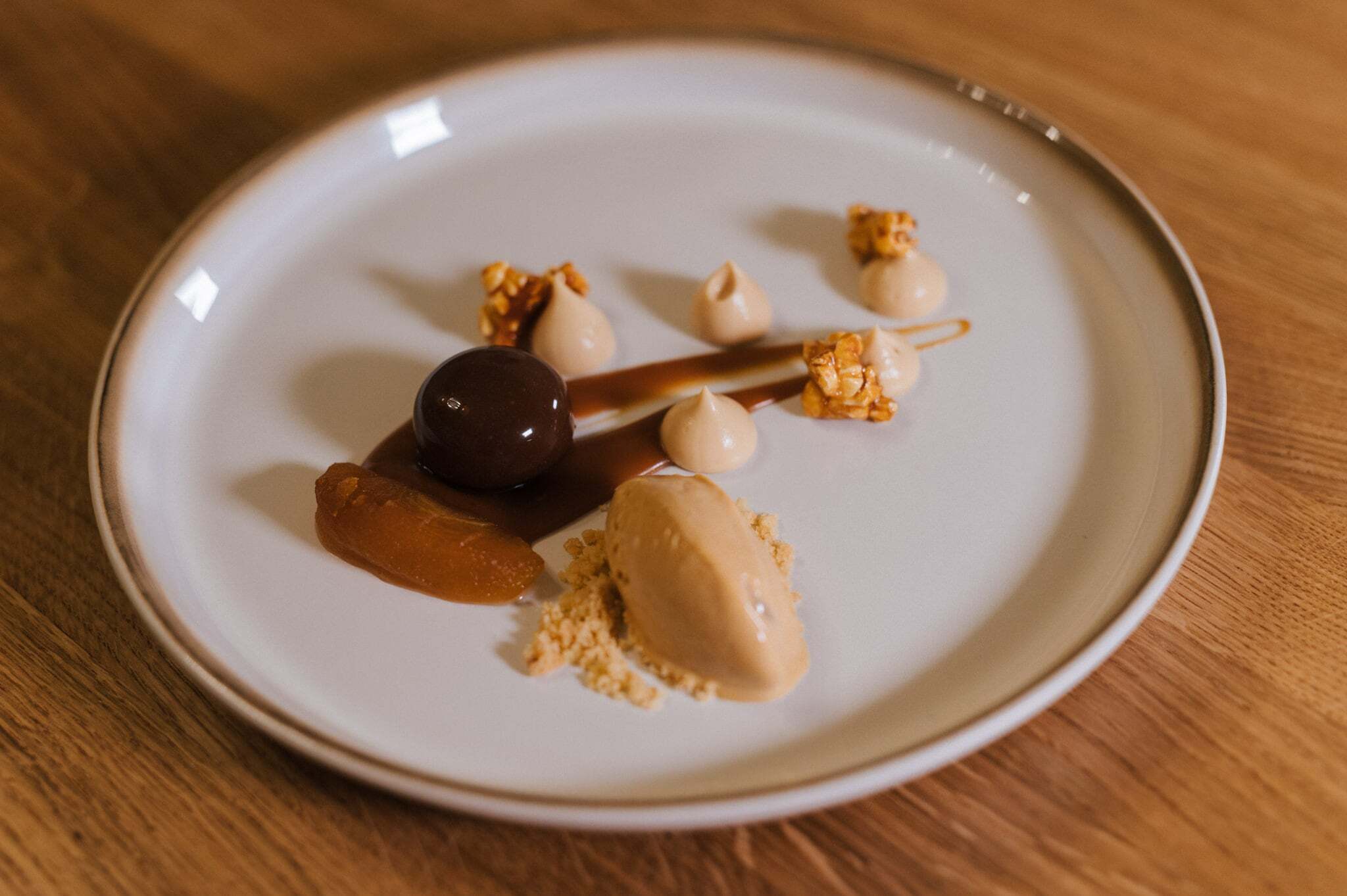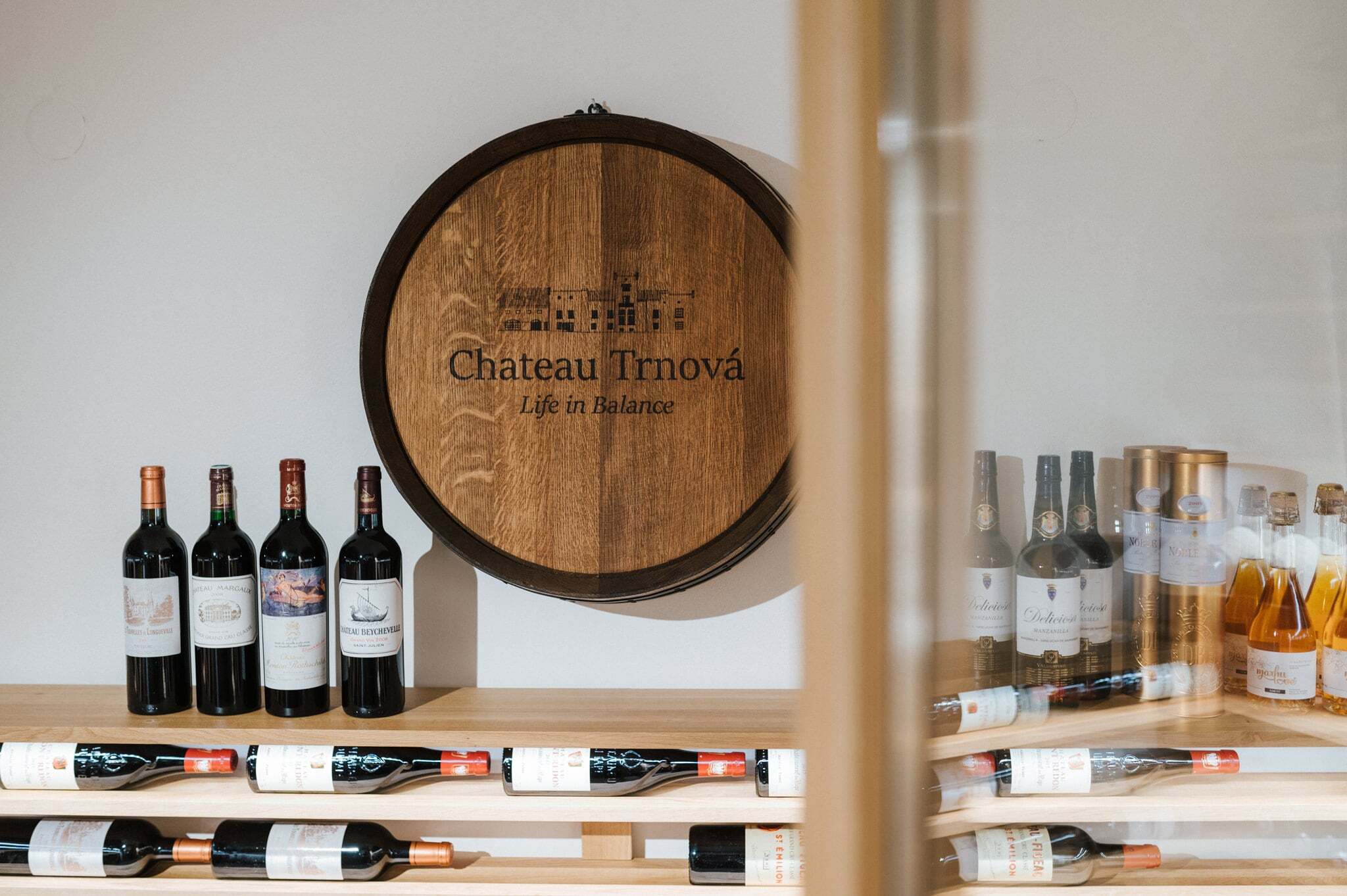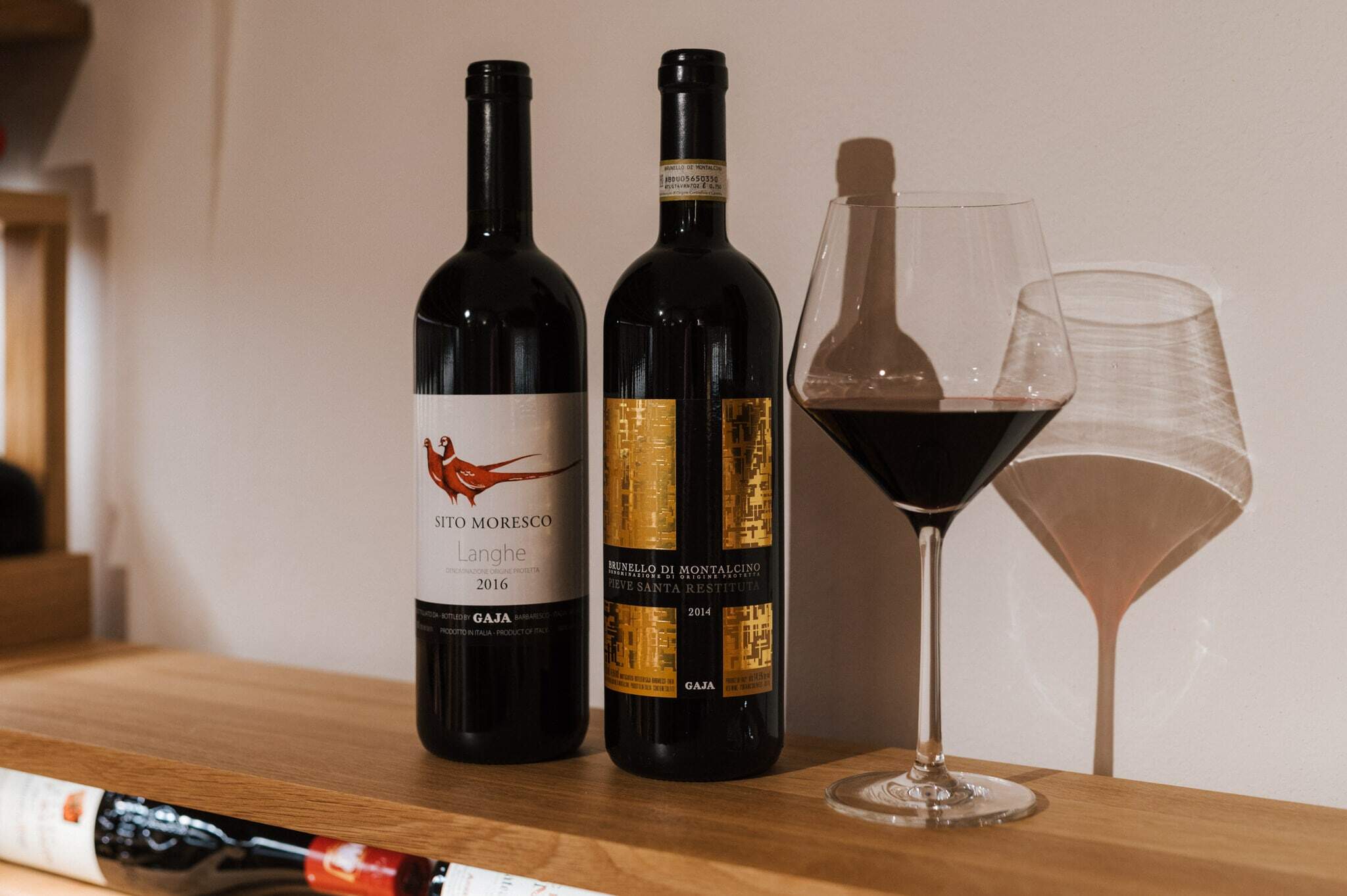 See the updated gallery of our dishes and our restaurant
Read current and verified Google reviews about our restaurant
The castle is newly, completely and beautifully renovated with attention to detail. The rooms and bathrooms are great. Comfortable beds. The whole castle has an amazing interior and a quiet relaxing environment. The food was fantastic. They are building (as I understand it) a wine cellar at the chateau. The wines were already great. Very friendly and helpful staff. Everything works perfectly and there is basically nothing to complain about. I will definitely come here again, next time on bikes to explore the landscape.
A beautiful newly renovated castle in which you feel at home and are properly taken care of. Accommodation is right in the spirit of the castle atmosphere. However, the highlight for me and my girlfriend was the restaurant, where we enjoyed ourselves. I can recommend to everyone.
Simply elegant restaurant with excellent cuisine. In the park around you will feel like in a palace! Excellent service. Please note that the restaurant is not open every day! Thank you chef for the well-prepared meals!
I had my second stay at Chateau Trnova. It was an amazing experience again. Delicious food, excellent wines and a very nice breakfast. The rooms are clean and comfortable. Friendly staff. The stay was pleasant. I highly recommend.
We have a great weekend here. We have the largest suite that has 4 floors! Really! Great gastronomy thanks to chef Pavel Veltruský. There is also a nice swimming pool. And also a super hot tub on the roof terrace. Such a midnight relaxation in the hot tub on the roof of the chateau is a great choice. The staff really does their best. It gives us the impression of home castle comfort. I recommend!
Order the best of the castle. We offer Take Away at the chateau and food development in the following localities: Zbraslav, Jíloviště, Trnová, Klínec, Líšnice, Řitka, Všenory, Dobřichovice, Černošice, Jesenice, Průhonice and Čestlice.
Do you have any wishes? Are you considering a corporate or private celebration?
Leave us a contact. We will call you back.