Come and relax with us
Plan a romantic stay at Chateau Trnová
Escape from the city only 22 km from the Dancing House
You can choose between different types of rooms. , so that everyone can find a piece of their home with us. It all starts in our peaceful castle garden. By walking through it, you will arrive inside the castle, where our friendly staff will be waiting for you. He will take you to a cozy place room , where you will feel at home. Great gastronomic experiences await you in our restaurant wine cellar a restaurant At a castle. As soon as you want to relax, the ideal place is the roof of the castle with whirlpool and a sauna. You can also use the indoor pool. order massage or guilty pairing.
*When the room is occupied by two people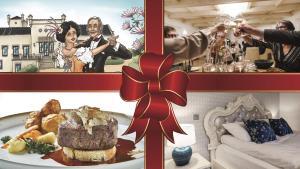 Choose any gift online. We will send you a beautiful gift voucher online by e-mail. You will receive the voucher the same day. We can place an individual dedication on the voucher. If you need to compile a gift voucher individually or for several employees, write to us at marketa@chateautrnova.cz. We are here for you.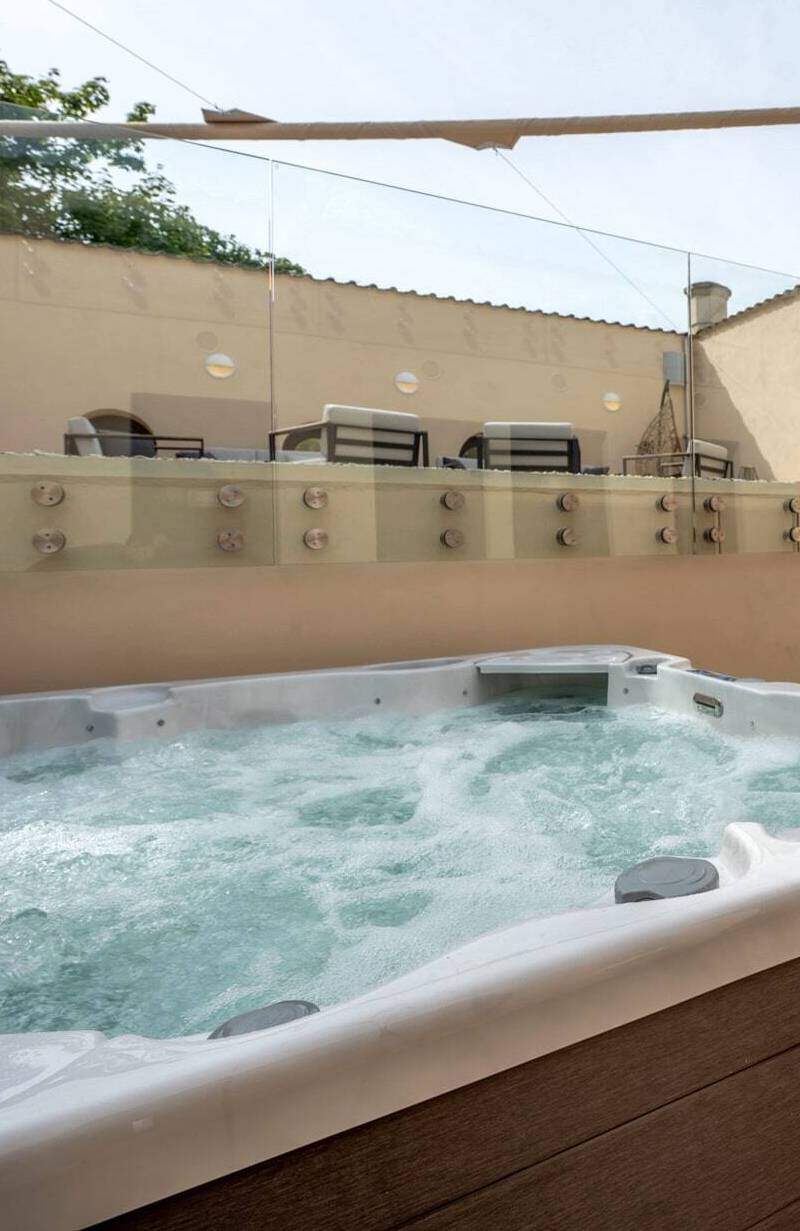 A castle stay full of experiences
Plan a romantic stay at Chateau Trnová. We look forward to you.
A romantic stay full of experiences
A castle stay offers many possibilities. Whether you are traveling with children or as a couple, your time at the castle will fly by like water. There are more magical moments than one would expect.
Every day you can walk in the castle park, exercise outdoors, swim in the heated indoor pool, relax in the sauna, relax in the outdoor hot tub on the roof of the castle, or start discovering the beauty of our surroundings. The castle park also offers opportunities for fun and games.
Chateau Trnová near Prague
Come and relax with us. Enjoy the comfort of Chateau Trnová.
We are a castle with a family soul
Our heartfelt dream is to turn Chateau Trnová into a place where people can unite and strengthen relationships--with family, friends, or colleagues--while surrounded by both natural and human-made beauty. Our main focus is 'Life in Balance' and we are determined to achieve that focus in various ways.
As modern human beings, we often face busy lives. We often get the feeling that we do not have enough time for our loved ones or ourselves. At Chateau Trnová we try our best to help our guests to find the life in balance.
We want to be a place where the busy life of the big city stays behind the castle walls. Upon entering the castle gardens, you will be greeted by a feeling of harmony. We honestly believe that we can help you to bring more quality into your life.
We take care of your comfort
A charm of home
Book your romantic stay at the castle
Would you like half board?
In the third step of the reservation, you can choose a stay with half board. Half board includes a 2-course lunch or dinner of your choice. Choose from ours current menu.
Do you need to use Benefits?
What do our satisfied guests say about us?