Chateau Trnová: Chateau with a family soul
Be carefree and let yourself be carried away by the castle's atmosphere full of hospitality, naturalness and family well-being.
A charm of home
We would like to introduce ourselves to you a little. We are a Czech-Danish family with three children. We live near Trnová and because part of our family also lives in a neighboring village, we often go to Trnová.
We go to the adjacent riding school to watch the horses, we ride bicycles around the area, in the autumn we collect rose hips by the road and churches, which we make animals from. When we found out that the castle was for sale, we were immediately interested.
From the first moment we came to the castle for a tour, we fell in love with it. The charming entrance hall with vaulted ceiling and fireplace enchanted us with its atmosphere. The castle thus became our heart's desire.
And we really wish it to become yours as well.
Truly multifunctional space
Our goal is to build a place in Chateau Trnová where people will meet and strengthen mutual relationships, whether with family, friends or colleagues. We focus on creating Life in Balance in many different ways.
As modern human beings, we often face busy lives. We often get the feeling that we do not have enough time for our loved ones or ourselves. At Chateau Trnová we try our best to help our guests to find the life in balance.
We want to be a place where the busy life of the big city stays behind the castle walls. Upon entering the castle gardens, you will be greeted by a feeling of harmony. We honestly believe that we can help you to bring more quality into your life.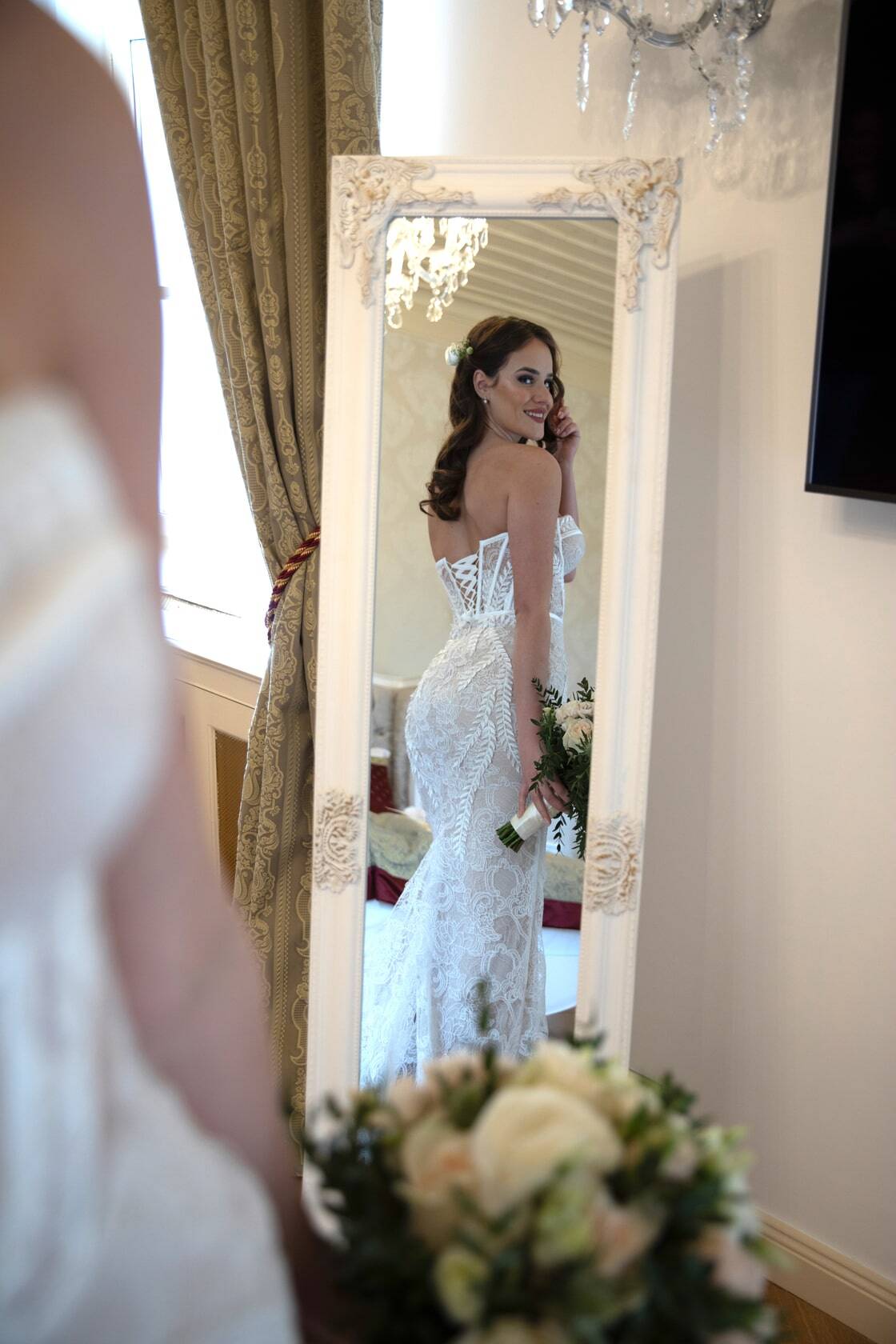 Come and relax with us. We look forward to seeing you.
Enjoy maximum comfort in Chateau Trnová.
We will take care of you
In Chateau Trnová we organize engagements and weddings, teambuilding, wellness stays or family celebrations.
At the same time, we would like to gradually offer you weekend packages with yoga or golf, floristic workshops, healthy lifestyle workshops (eg life without sugar, non-toxic household) and much more.
We care about the local community
We are committed to becoming fully sustainable by 2030 and have developed a plan to get there. Since 2021, we have been compensating for the castle's carbon footprint by planting an appropriate number of trees through the VCS (Verified Carbon Standard) organization.
Since 2021, we have been using only biodegradable cleaning agents throughout our operation. Already, the lock is heated by air-to-water heat pumps, which are much more energy efficient than, for example, gas heating or burning oil while leaving a much lower carbon footprint.
Given that electricity production in the Czech Republic is generally becoming more and more environmentally friendly, we believe that by 2030 we will be able to achieve zero carbon emissions at the chateau.
A charm of home
Leave us your phone number and email. We will call you back ourselves.
Or call us at +420 704 972 500
Put Chateau Trnová in Google maps
Come and relax with us. We will take care of you. We look forward to you.