Emanuele Mugnaini
Executive Chef Chateau Trnova
We are very happy to introduce you to Emanuel Mugnaini
Emanuele Mugnaini
Emanuele is from Italy. He now lives with his family in Prague. Emanuele has been cooking since 1990. From 1990 to 1997 he cooked in Italy, mainly in Venice and Siena. In 1998, he combined his experience with the Hilton Hotels brand. He has completed numerous Hilton brand training programs.
In 1999, he became Chef of the "Cafè de Paris" in Prague. In 2000, he became Chef de cuisine "We like to cook" in the fine dining restaurant at the Hilton Prague. Since then, he has worked as Executive Chef in Prague, France and Spain in the Hilton hotel chains. Here, as a chef, he gained rich experience both with the concept of fine dining restaurants, as well as with the concept of banquets, celebrations, grilling, wedding receptions, brunches, breakfasts and festive corporate meetings.
It is a great honor and joy for us that he became the chef at Chateau Trnová. Thanks to his many years of experience and culinary art, we can bring our guests not only tastier and healthier food fine dining concept, but also comprehensive services for wedding receptions, family celebrations, team building a corporate parties.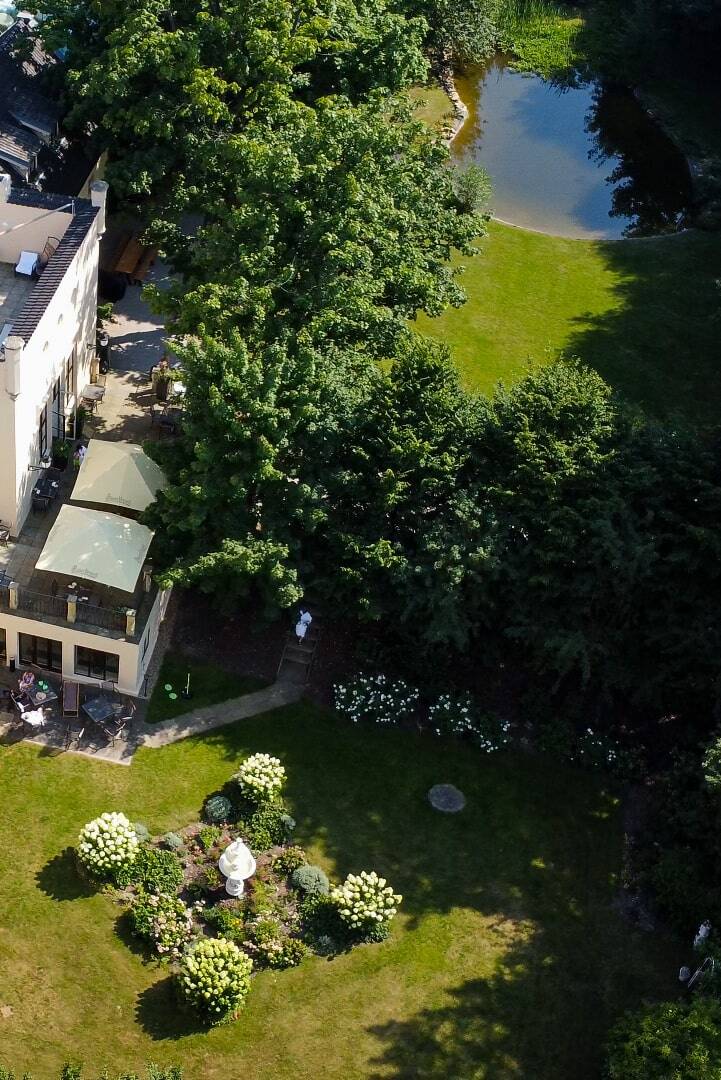 Come and enjoy with us
Be carefree and let yourself be carried away by the castle's atmosphere full of hospitality, naturalness and family well-being.
Break away from the stress of the big city
Our heartfelt dream is to turn Chateau Trnová into a place where people can unite and strengthen relationships--with family, friends, or colleagues--while surrounded by both natural and human-made beauty. Our main focus is 'Life in Balance' and we are determined to achieve that focus in various ways.
As modern human beings, we often face busy lives. We often get the feeling that we do not have enough time for our loved ones or ourselves. At Chateau Trnová we try our best to help our guests to find the life in balance.
We want to be a place where the busy life of the big city stays behind the castle walls. Upon entering the castle gardens, you will be greeted by a feeling of harmony. We honestly believe that we can help you to bring more quality into your life.
We take care of your comfort
A charm of home
Put Chateau Trnová in Google maps
Taste a piece of the world at the castle. We look forward to you.