An oasis of calm. Harmony with nature. Life in balance. From Prague a stone's throw away.
Chateau Trnová is an original family residence located near Prague. It is possible to organize at the castle corporate i private events and castle premises also offer the possibility romantic accommodation. The beautiful surroundings invite you to outdoor activities (cycling, walking, horseback riding, golf).
V castle restaurant you can enjoy dishes from the menu compiled by our great chef Pavel Veltrusky. Pavel has a rich professional career, working in the three-star Michelin restaurant Waterside Inn in England and as a personal chef Julie Roberts.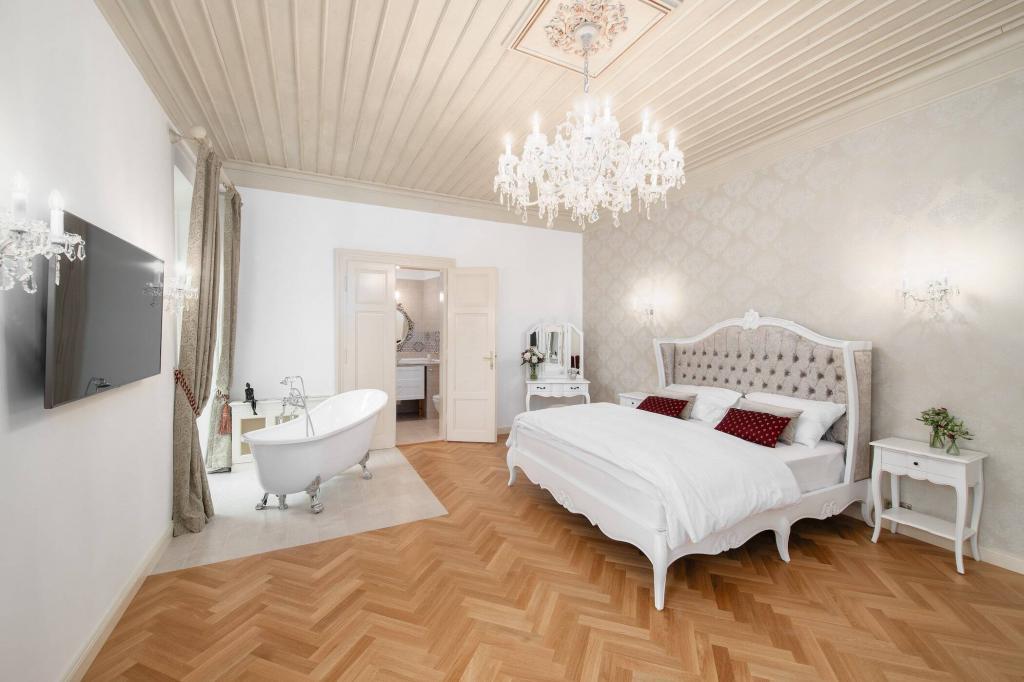 We offer accommodation in 10 newly renovated hotel rooms. The rooms are divided into several categories. Some are modern, others chateaux. However, we have always emphasized your comfort and making you feel good with us.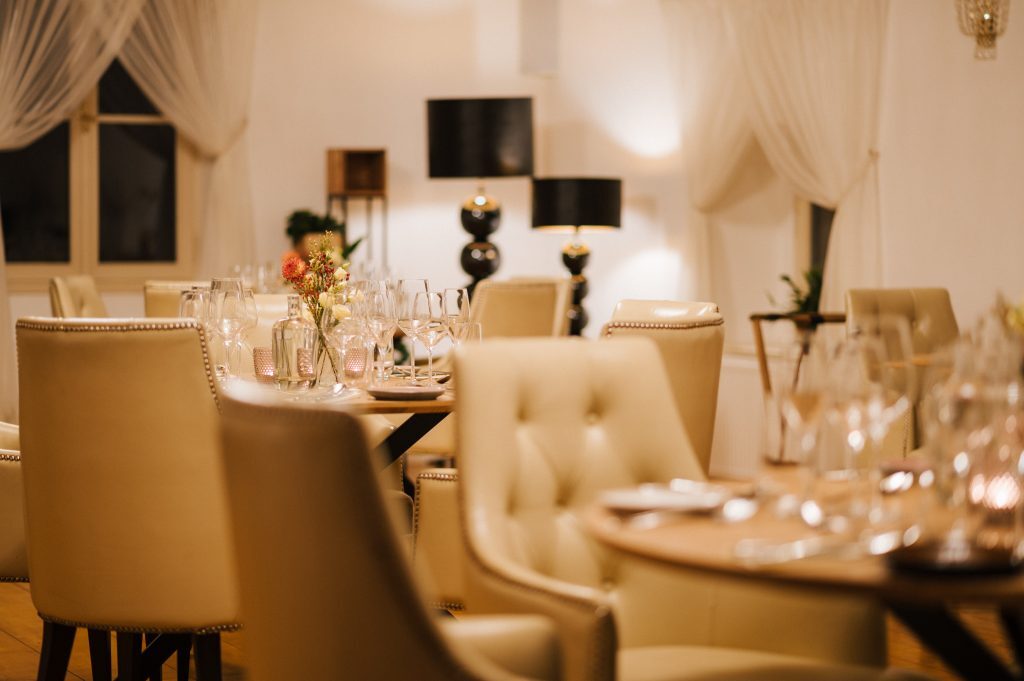 We look forward to seeing you in our restaurant. In addition to the great a la cart menu, we will regularly offer you as well Tasting menu with wine pairing. In summer you can look forward to the castle barbecues and we plan weekend brunches all year round.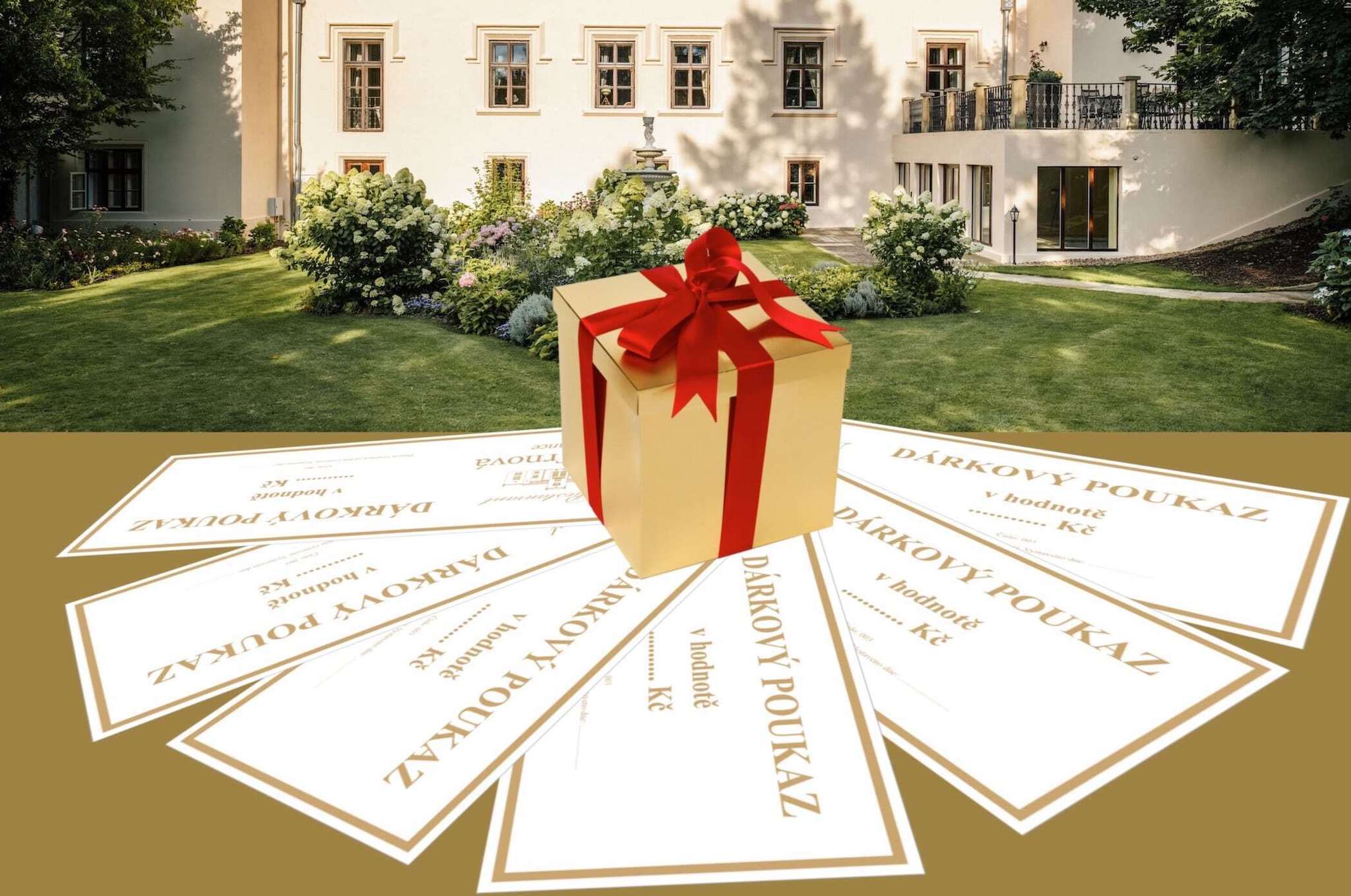 The best present for Christmas, birthdays, holidays or just about it 🙂 Give joy. Give the most beautiful experiences in Chateau Trnová. Gift vouchers we send by registered post free of charge throughout the Czech Republic.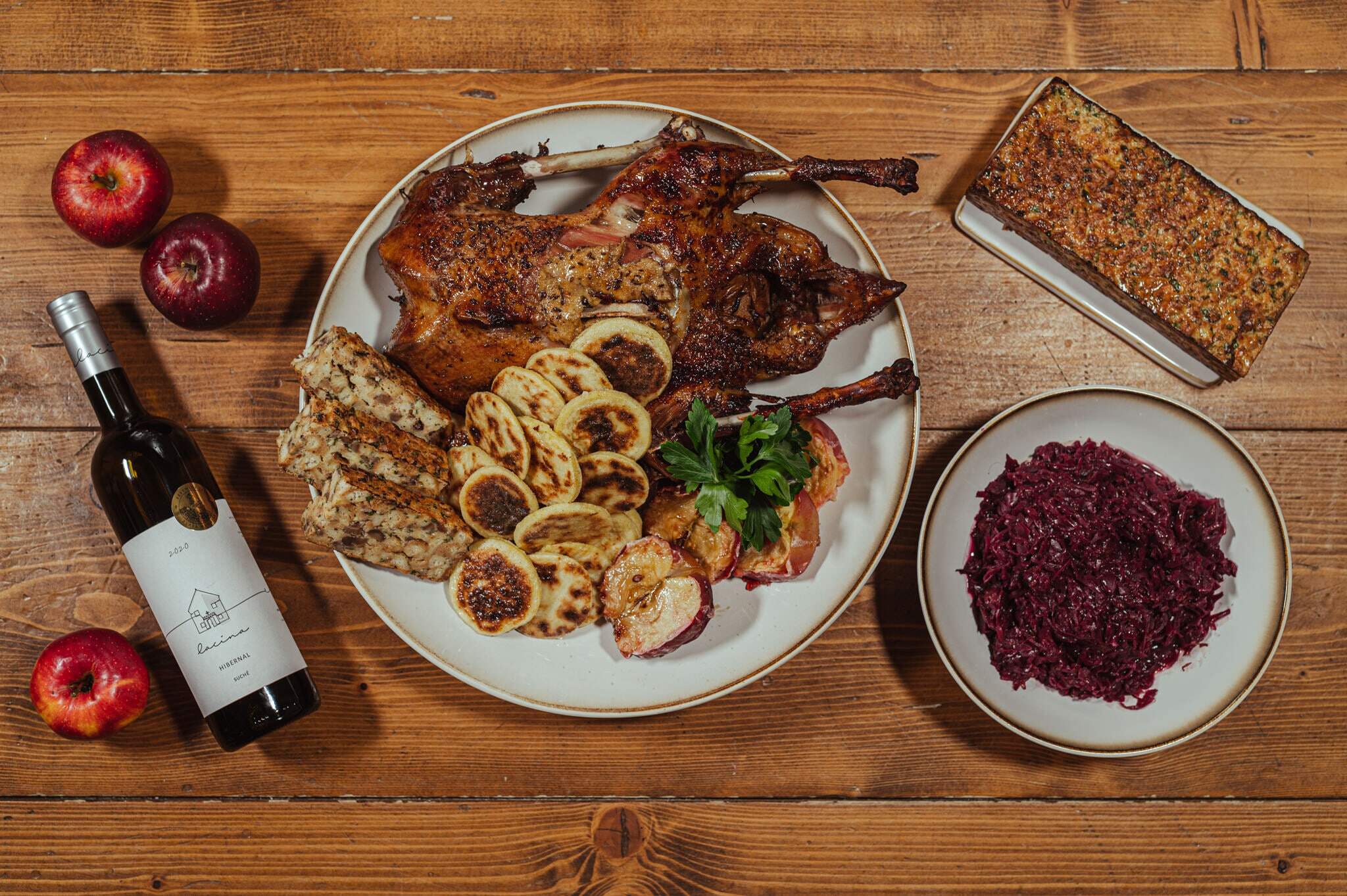 Order the best of the castle. We offer you Take Away a food distribution in these localities: Zbraslav, Jíloviště, Trnová, Klínec, Líšnice, Řitka, Všenory, Dobřichovice, Černošice.
Come and relax in our chateau. Hotel rooms and spaces are designed for your convenience. In the castle restaurant you can enjoy great food from the famous chef Pavel Veltruský and our wonderful sommelier Andrea Lahournat will be happy to advise you on the selection of wine according to your wishes. The accommodation also includes a rich breakfast with mimosa and unlimited access to relaxation areas: whirlpool on the roof of the castle, sauna, terraces, library, garden and lounge. We offer half-board packages with a 3-course dinner or a gourmet 5-course dinner.
Experience the most beautiful gourmet and tasting moments at Chateau Trnová. Choose for example tasting 5-course menu from our chef Pavel Veltruský. You can look forward not only to a unique culinary experience, but also to quality wine tasting.
Read verified reviews about Chateau Trnová
The castle is newly, completely and beautifully renovated with attention to detail. The rooms and bathrooms are great. Comfortable beds. The whole castle has an amazing interior and a quiet relaxing environment. The food was fantastic. They are building (as I understand it) a wine cellar at the chateau. The wines were already great. Very friendly and helpful staff. Everything works perfectly and there is basically nothing to complain about. I will definitely come here again, next time on bikes to explore the landscape.
A beautiful newly renovated castle in which you feel at home and are properly taken care of. Accommodation is right in the spirit of the castle atmosphere. However, the highlight for me and my girlfriend was the restaurant, where we enjoyed ourselves. I can recommend to everyone.
Simply elegant restaurant with excellent cuisine. In the park around you will feel like in a palace! Excellent service. Please note that the restaurant is not open every day! Thank you chef for the well-prepared meals!
I had my second stay at Chateau Trnova. It was an amazing experience again. Delicious food, excellent wines and a very nice breakfast. The rooms are clean and comfortable. Friendly staff. The stay was pleasant. I highly recommend.
We have a great weekend here. We have the largest suite that has 4 floors! Really! Great gastronomy thanks to chef Pavel Veltruský. There is also a nice swimming pool. And also a super hot tub on the roof terrace. Such a midnight relaxation in the hot tub on the roof of the chateau is a great choice. The staff really does their best. It gives us the impression of home castle comfort. I recommend!
Locality
The distance from Prague is a stone's throw away. And at the same time you are surrounded by natural beauty.
Privacy
Keep the castle to yourself and enjoy so much valued privacy today.
Sustainability
Nature is important to us. We plant new trees to compensate for the castle's carbon footprint.